Paintable non woven wall liner – Paintable smooth non woven lining paper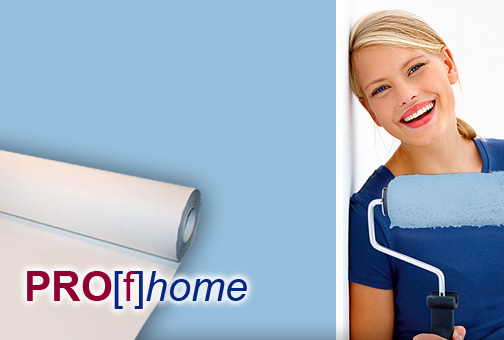 Paintable non woven wall liner (bridging material) is designed to smooth rough surfaces for the final application of wallpaper or paint. It was designed to cover brick, wood paneling, laminate, ceramic tile, cement block, stucco, textured, and damaged walls. Paintable non woven wall liner may also be painted. However, many hang regular paintable non woven wall liner or float joint compound over the bridging material for a smoother surface. Paintable non woven wall liner is stronger than glass fibre and feels like paper.
Paintable non woven wall liner is a must for many wallcoverings. Its main purpose is to absorb excess moisture from the finish wall covering and to control the expansion and contraction process of the finish wallpaper during the drying process.
The paintable non woven wall liner of the wallpaper gives twice less seams. The wallpaper is ageing-resistant (the non-woven backing is significantly more resistant to ambient impact compared to paper backing) and is fully removable.
Further Properties:
Dimensionally stable, breathable, water vapour permeable, high level of light resistance, free from glass fibres, skin friendly, capable of bridging cracks, paste the wall, uncoated, unpasted, smooth, ideal basis surface for painting and decorative plastering techniques, ideal for bridging cracks, good base surface sealing, holds its shape – excellent seamless appearance, ideal for refurbishing walls and ceilings, dry-strippable without residue.